Families Campaign in Washington to Advance Health Care Options
New York (Jun 18, 2010)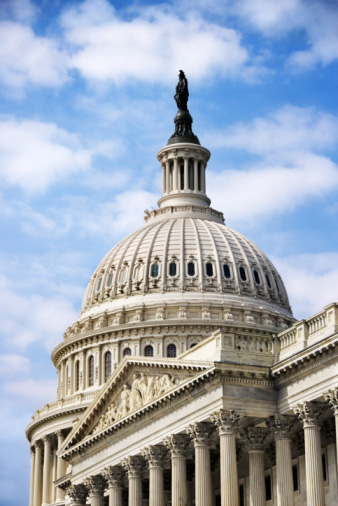 Health care reform has made important progress in ensuring that America's 70 million children have health care coverage with benefits that meet their unique health care needs. Families of pediatric patients from America's children's hospitals understand that access to timely, high-quality medical care can save lives. That's why two patients from the Phyllis and David Komansky Center for Children's Health at NewYork-Presbyterian Hospital/Weill Cornell Medical Center and NewYork-Presbyterian Morgan Stanley Children's Hospital and their families have traveled to Washington, D.C., to discuss their personal health care stories with lawmakers who are carefully monitoring how health reform implementation rolls out.
Twelve-year-olds Ar'kwayica Castro and Jennifer McKiever from the Bronx and Suffern, N.Y., respectively, joined more than 30 other families from across the nation as part of the June 15-16, 2010, National Association of Children's Hospitals (N.A.C.H.) Family Advocacy Day. The two-day event included one-on-one Congressional visits, a luncheon on Capitol Hill with Health and Human Services Secretary Kathleen Sebelius, a tour of Washington, D.C., and a celebratory dinner to honor these children known as Family Advocacy Day "All Stars."
The Castro and McKiever families came to recognize the importance of access to high-quality pediatric care through their own personal experiences. Ar'kwayica and her mother have both had success in the Hospital's Health for Life Program for weight control and have substantially minimized Ar'kwayica's risk for diabetes. Jennifer has undergone two cardiac transplants at age 5 and age 8 and is continuing to thrive in her recovery.
Advocates for accessible pediatric care point to key challenges that still exist for children and families seeking care, including:
Low Medicaid reimbursement for pediatric care, which limits the number of Medicaid patients that primary care pediatricians can afford to see and the number of physician residents choosing to pursue pediatric specialties;
A national shortage of pediatric specialists;
The threat of additional state-level Medicaid cuts, which can impact all children, regardless of health care insurance status;
Inconsistent quality measures and incentives across states;
Cuts in supplemental funding (disproportionate-share hospital, or DSH, payments) that support care for Medicaid patients in children's hospitals
For more information on Family Advocacy, visit www.childrenshospitals.net.
About the National Association of Children's Hospitals
The National Association of Children's Hospitals -- N.A.C.H. -- is the public policy affiliate of NACHRI. N.A.C.H. is a trade organization of 141 children's hospitals and supports children's hospitals in addressing public policy issues that affect their ability to fulfill their missions to serve children and their families. N.A.C.H. fulfills its mission and vision through federal advocacy, collaboration and communication designed to strengthen the ability of children's hospitals and health systems to influence public policy makers, understand federal and state policy issues, advance access and quality of health care for all children, and sustain financially their missions of clinical care, education, research and advocacy.
Top of page