Clinical Trials Offer New Hope and Treatments for Type 1 and Type 2 Diabetes
New York (Jun 18, 2010)
Clinical Trials Offer New Hope and Treatments for Type 1 and Type 2 Diabetes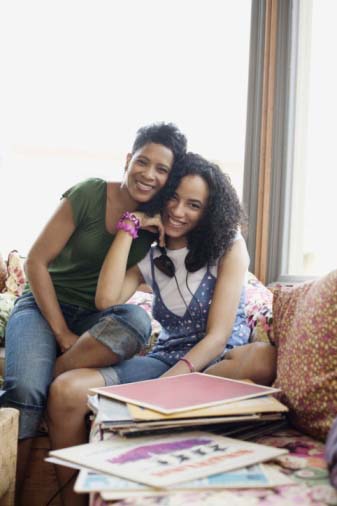 The Naomi Berrie Diabetes Center at Columbia University Medical Center is conducting a number of research studies for children and adolescents that may uncover new treatment therapies, as well as prevent the development of type 1 and type 2 diabetes in those individuals at risk.
Type 1 Diabetes - TrialNet
Type 1 Diabetes TrialNet is an international network of researchers who are exploring ways to prevent, delay and reverse the progression of type 1 diabetes (T1D). Funded by the National Institutes of Health, TrialNet is conducting clinical trials with researchers from 18 clinical centers in the United States, including the Naomi Berrie Diabetes Center at Columbia University Medical Center, and throughout the world. Studies are available for people newly diagnosed with type 1 diabetes, as well as for relatives of people with type 1 diabetes who have a 10 to 15 times greater risk for developing the disease than people with no family history.
"The Natural History Study screens relatives of individuals with T1D to see if they are at risk for developing the disease," says Ellen Greenberg, MS, Lead Coordinator T1D Research Group, Naomi Berrie Diabetes Center. "We are trying to learn who will go on to develop the disease, when do they get disease, what kind of pancreatic antibodies do they have" we want to learn as much as we can about the evolution of the disease."
The Natural History Study screens first-degree relatives from the age of 1 to 45, and second-degree relatives (aunts, uncles, cousins) under the age of 20. The first screening test looks for autoantibodies associated with type 1 diabetes in the blood. About 3 to 4 percent of family members of people with type 1 diabetes will have autoantibodies in their blood.
"As part of an affiliate network participating in TrialNet, we are hoping to screen almost 200,000 people worldwide," continues Ms. Greenberg. "At the Naomi Berrie Diabetes Center, we have already done more than 5,000 blood screenings of individuals for the autoantibodies that we know are associated with the development of T1D."
Some 95 percent of family members screened are fine, but the Center staff recommends that children under 18 be rescreened annually. "If we should find something, then we would move them into Phase II of the trial. This is an assessment phase where the children receive an oral glucose tolerance test, we do more blood work, and we are actually able to learn where this person is in the natural history of the disease. We know that people can have the associated autoantibodies with T1D for years and years before they go on to get the disease, and some people never get the disease. Some people can have a few antibodies and not get disease, and some could have one and get disease."
According to Ms. Greenberg, people who develop T1D have the genetic predisposition for this disease. "But many people have these genes and don't go on to get T1D," she says, "so the thinking is that there is some environmental trigger that takes place - whether it affects the viruses you are exposed to, , the food you eat, psycho-social stress - we just don't know."
Another TrialNet study underway at the Naomi Berrie Diabetes Center focuses on intervention and is for individuals who are newly diagnosed with T1D. "We try to get to them usually within 90 days from diagnosis while their body is still making insulin," says Ms. Greenberg. "What these intervention trials are trying to do is prolong this 'honeymoon' period. We are not curing the disease, but the reason to prolong this period is that it is has been shown in previous trials that if there is some insulin production, it is slightly easier for the person to maintain better blood sugar control."
Type 2 Diabetes - The TODAY Study
For the past four years, the Naomi Berrie Diabetes Center has participated in the TODAY (Treatment Options for type 2 Diabetes in Adolescents and Children) Study. TODAY is a multi-center, nationwide research study funded by the National Institutes of Health to find the best ways to treat young people with type 2 diabetes, enrolling volunteers who have type 2 diabetes (T2D) and are between 10 to 17 years old. TODAY seeks to compare different ways to treat young people with type 2 diabetes that include making changes in eating habits and physical activity, and taking different combinations of medications.
Type 2 diabetes, once known as adult-onset or noninsulin-dependent diabetes, is a chronic condition that affects the way the body uses insulin to metabolize glucose. With type 2 diabetes, the body is resistant to the effects of insulin, a hormone that regulates the movement of sugar into your cells, or the body doesn't produce enough insulin to maintain a normal glucose level. Over time if poorly controlled, type 2 diabetes can lead to blindness, kidney disease, heart attack, and stroke.
"Obesity and diabetes were not a common disease of children or young people, but generally affected older people in the past," says Patricia Kringas, RN, BSN, MA, CDE, Research Coordinator and Certified Diabetes Educator, Naomi Berrie Diabetes Center. "Along with the rise in the number of cases of type 2 diabetes in children and obesity comes hypertension, high cholesterol, fatty livers, and other metabolic problems."
While the TODAY trial will close its treatment phase in February 2011 (with a bridge phase that may extend to 2012 while data is analyzed and published), the Naomi Berrie Center has launched a second parallel TODAY Genetics Study, in which enrollees give a sample of their blood for DNA analysis. "In another T2D study, we are working with scientists in the Molecular Genetics Lab, we are looking for a particular gene in patients that have a history of gestational diabetes," says Ms. Kringas. "There are many genes that cause diabetes, and one gene that scientists suspect controls the strength of the beta cell insulin secretion process. We are trying to identify a group of people that have that gene and also had gestational diabetes at a younger age and don't necessarily have diabetes now. We are trying to see if there is something with the beta cell that makes individuals more susceptible while they are pregnant."
For more information on these and other clinical trials for type 1 and type 2 diabetes underway at the Naomi Berrie Diabetes Center at Columbia University Medical Center, please call (212) 851-5494.
Faculty Contributing to this Article:
Ellen Greenberg, MS, Lead Coordinator T1D Research Group, Naomi Berrie Diabetes Center at Columbia University Medical Center
Patricia Kringas, RN, BSN, MA, CDE, Research Coordinator and Certified Diabetes Educator, Naomi Berrie Diabetes Center at Columbia University Medical Center
Top of page